Work on the Camsoda Website
The platform has been providing its services since 2014. During this time, she gained a good reputation and popularity among viewers and models.
You can work on it from a computer or phone. It is important that your smartphone has a good camera.
Interface and profile design features
The menu on the site contains many functions, but all the buttons are conveniently located and easy to use. A new user will quickly figure it out.
On the right side of the site is Top BB Post - a tab where model posts are published. It's a place where you can connect with your audience and share eye-catching quotes, photos, and videos.
In the "My Bio" column, all parameters are filled in that will describe your appearance, interests, values and preferences in interaction with site visitors.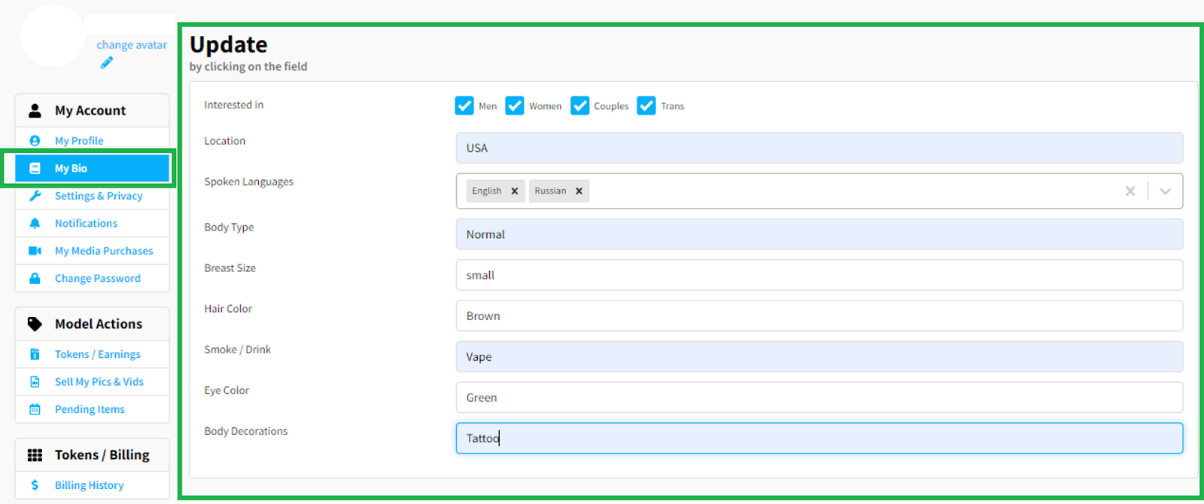 Ways to make money on the site and their cost
On the Camsoda platform, you can earn in general and private chats. The currency used by users is called tokens. 1 token = $0.05.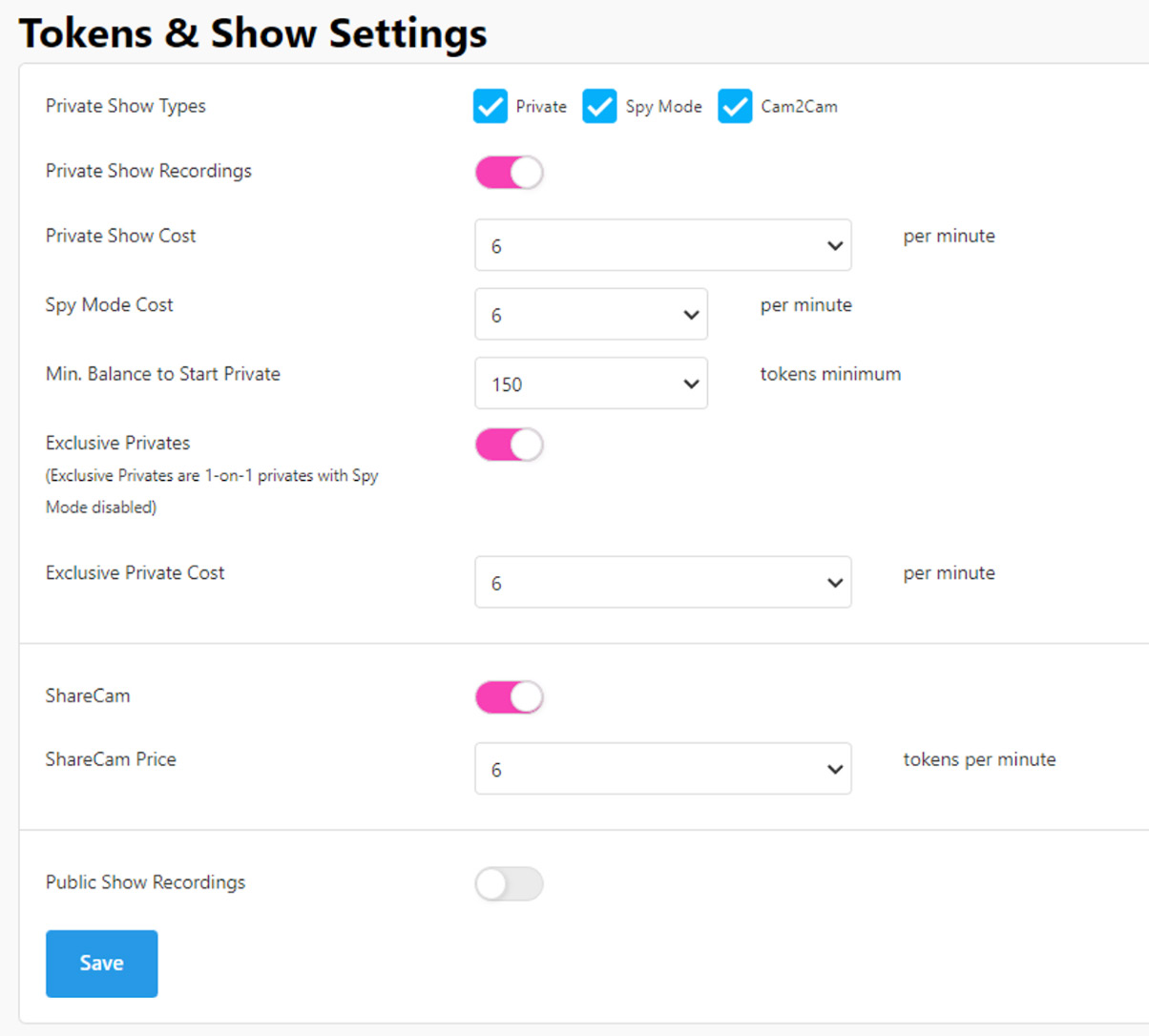 Private Show
This is a virtual private room that a member invites you to. There you can show an individual show. Every minute spent in private is automatically paid by the viewer.
You choose the cost yourself (from 6 to 120 tk).
Private Show Recordings
A feature that allows members to record a private show. When the model activates the slider, the viewer will immediately be able to record.
Spy Mode Cost - cost per minute of Spying
A function that can be connected if you wish to increase your income and popularity. Users will be able to spy on your private show without distracting you, and will pay for every minute of such viewing.
The cost of peeps - from 6 to 90 tk.
Also, the model can filter the audience of visitors to its private.
In the column Min. Balance to Start Private you specify the minimum number of tokens that a member should have to be able to send an invitation to private.
Exclusive Private
Same private show. Only in this case, no one will be able to spy on you.
Therefore, many feel more relaxed and show their most exclusive elements of the show.
The cost is usually more expensive than in private, which you also set yourself (from 6 to 150 tk).
Share Cam и Cam2Cam

Allows the member to turn on their camera. Thus, your communication will be more productive, and it will be easier for you to understand your interlocutor.
The only difference between the names is where you enable the feature.
"ShareCam" is for public chat, while "Cam2Cam" is only available in private mode.
The cost of ShareCam is from 6 to 120 tk.
Public Show Recordings
If you drag the slider in this column, you can allow viewers to record your public shows. Of course not free. You can set the cost from 6 to 120 tk.
Sell Custom Media
When a model turns on this feature, she automatically tells everyone that she is ready to shoot a custom video. (Video material shot according to the individual scenario of the user).
Custom media price - price setting.
Custom media duration - duration.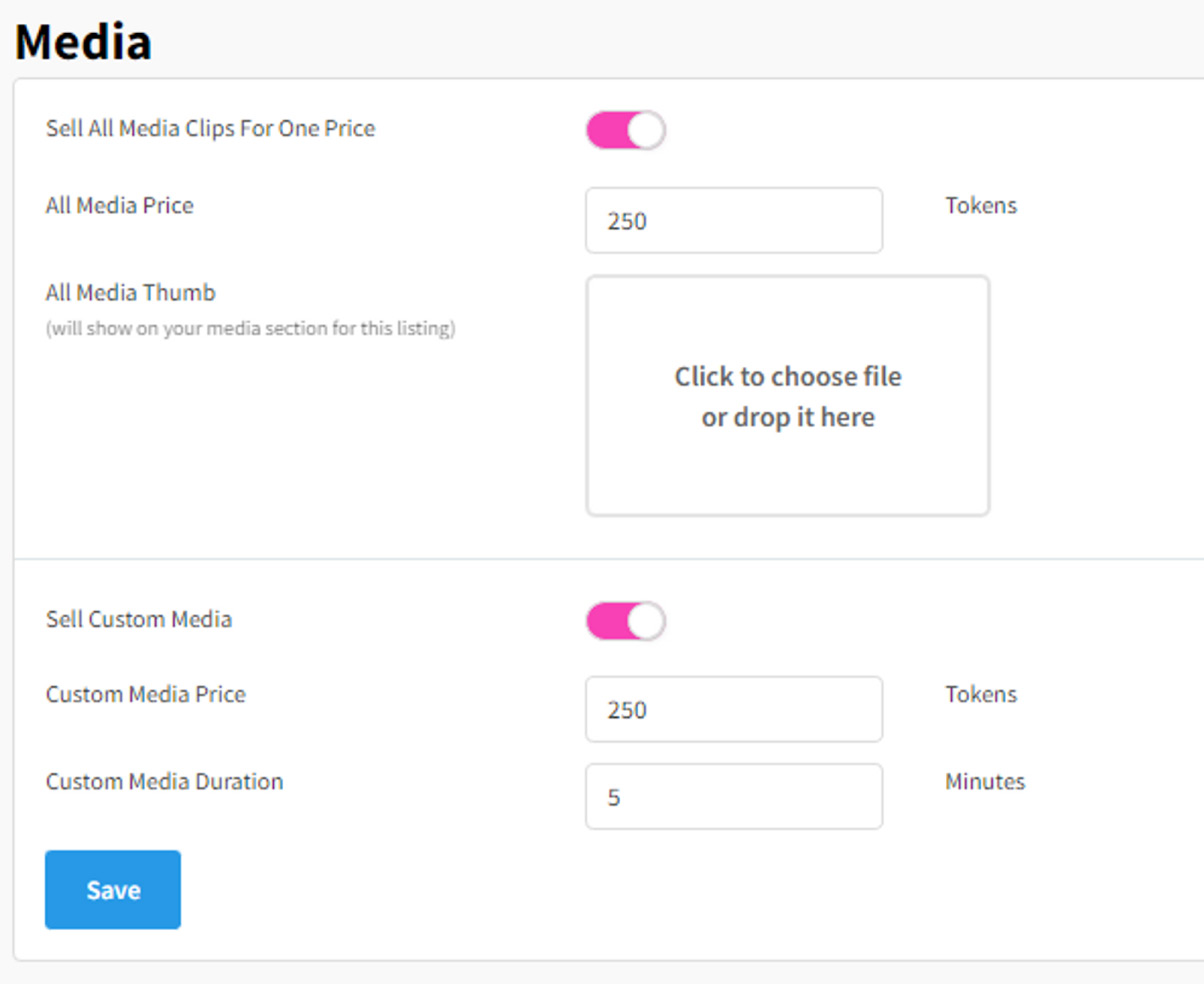 Promo period on Camsoda
The promo period on the site is the first 14 hours of online. The model profile will be marked with a "new" icon and will receive an additional rating, which will attract many visitors.
Social networks for earnings on Camsoda
On Camsoda, you can make money by selling temporary access to your Snapchat.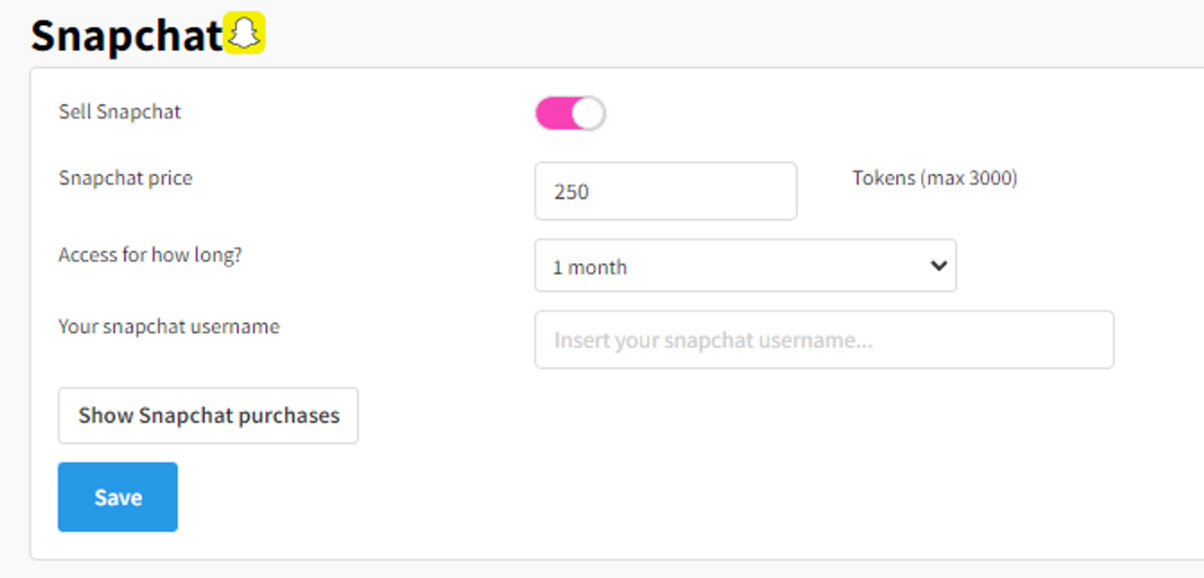 You choose the cost and time yourself in the appropriate column.
In addition, it is allowed to promote your twitter, instagram and fansoda.
Fansoda is a platform that hosts live streaming and sells content for a cash donation. This is, in fact, a fan club, access to which users pay monthly.
Contests and prizes on the site
Daily Contest
Top 3 tokens per hour today.
1st place: $200, 2nd place: $125, 3rd place: $75
You must stream 3 hours or more to be eligible
Statistics are updated every 5 minutes
Weekly Contest
The winner will receive a prize of $2,000
Xfollow Best Post Contest
The winner will win a $100 prize
A $100 bonus goes to the model who uploads the best post to their Xfollow.com profile