Working on the Chaturbate Website
Chaturbate is not in vain considered the leader in making money on cam sites, with a focus on shows in the general chat. Models' earnings are breaking all records thanks to a huge and solvent public, consisting mainly of American and European users.
How to make money on Chaturbate?
You can stream from your computer or smartphone.
Most webcam models earn tokens in a general chat with users by showing explicit and erotic shows. However, some girls get a lot of money using only flirting and light erotica.
In addition to making money in the general chat, the user can invite you to a paid private show (tete-a-tete with the user) where payment is made for every minute of communication.
Each girl decides for herself what kind of work in webcam chat she likes more.
Tips for working on the site
For new models, the site provides a promotional period that lasts 7 days from the moment the application is approved. Try to devote more time to work during this period, as your profile will be highly ranked. This will allow you to gain more paying regular customers.
To increase your profits, use interactive toys "Lovense" or "OhMiBod".
Useful information about the Chaturbate website
Video instruction for work:
How much does a token cost on the Chaturbate website?
1 token is equal to 5 US dollar cents.
How much does a minute of private communication cost?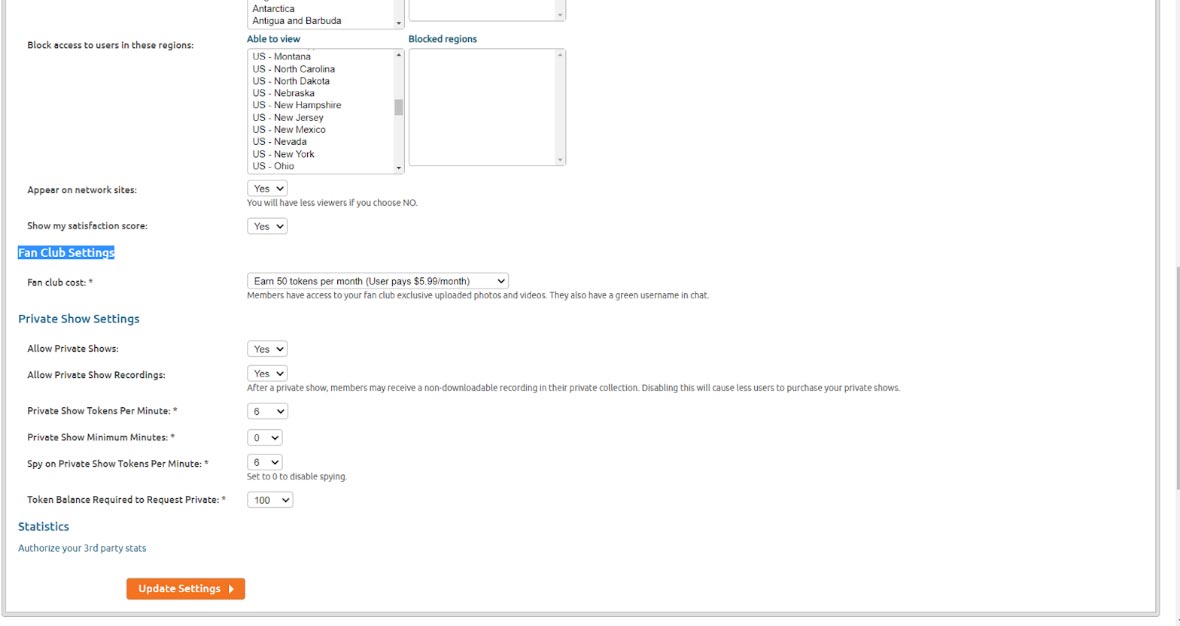 The model is free to set her own cost of the private. The price of one minute will be from 6 to 240 tokens (from 30 cents to 12 dollars).
Also, the webcam model can set the minimum number of minutes to start a private show: from 1 to 30. If the user leaves the private chat before the minimum time, he will be charged the amount for the entire time at the set rate.
Password Shows are private web shows where you set a password in the "Settings and Privacy" tab. On the cost, duration and mandatory actions of such sessions, you agree in advance personally with the member.
The cost of peeps is from 0 to 66 tokens per minute.
The cost of a fan club subscription is from 50 to 2500 tokens per month ($5.99 to $250.99).
There is no automatic payment for Cam2Cam - viewing a member's camcorder - as on other sites. However, the model itself can ask for tokens for seeing the user's camera. For example, 50 tokens in 4 minutes.
Does Chaturbate have a group chat?
Yes. Group chat involves the participation of several clients - from two to five. Each viewer will pay for private.
What else can you earn on the Chaturbate website?
You can sell photo albums and videos for tokens or on a Fan Club subscription (one-time payment every month). The cost of joining a fan club is from 50 to 2.5 thousand tokens.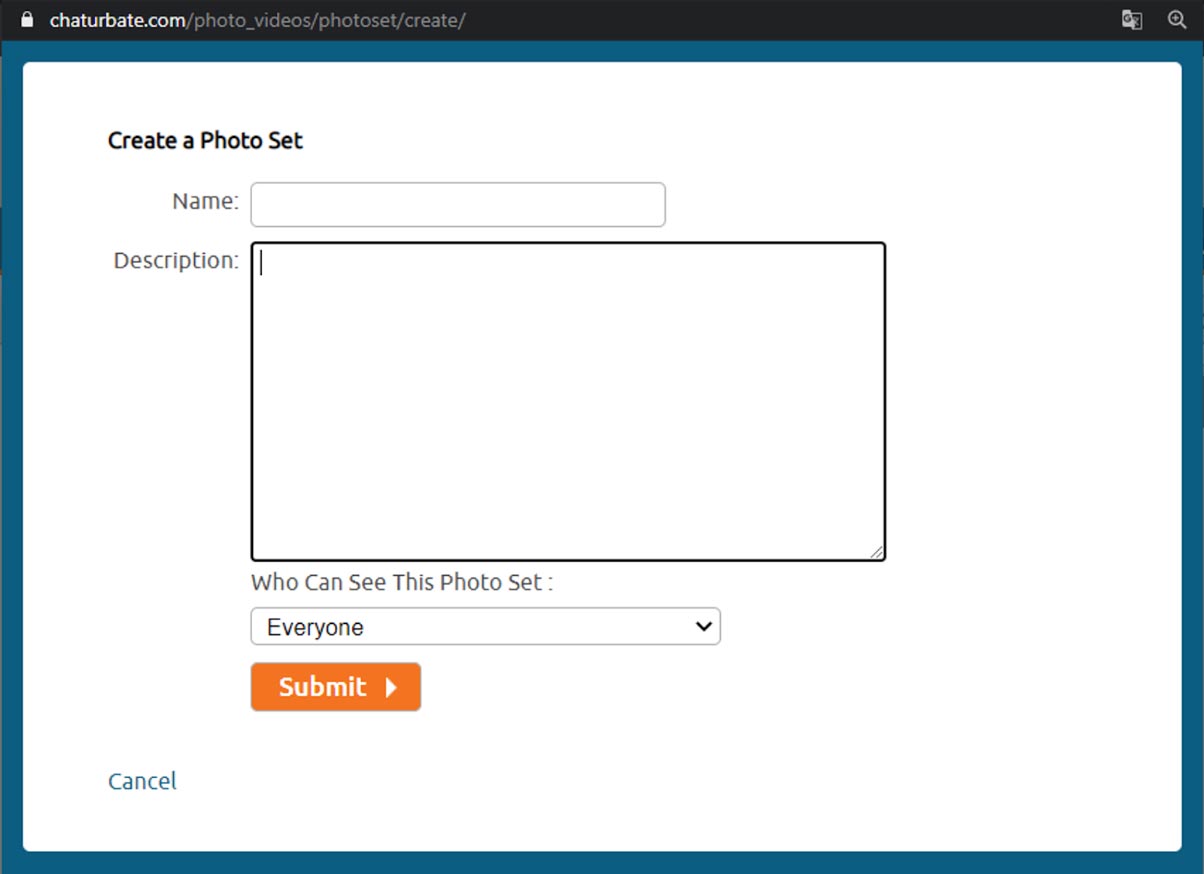 In the "Who can view the album" settings, you will need to set those who have paid for access.
If you get tired of broadcasting alone, you can add new people to your show (first you need to verify the partner's documents). Thus, the show diversifies unfamiliar faces and attracts new viewers.
Also, some models earn with the help of a multi-account. They register several profiles and go to the stream simultaneously from different angles.
Additional income can be brought by the sale of instant messengers, such as: Snapchat, WhatsApp, Viber, Instagram, Twitter.
Chaturbate periodically holds contests with cash prizes. As a rule, to participate, you need to shoot a thematic video or make a post on your working Twitter page.